A relevant question after that immense heat is knocking us daily in the Caribbean and in other parts of the world. Fortunately, the warm weather helps us to drink more water, although we have to drink even more than usual on those days. As the Caribbean Blog Authority, I like to shoot into your brains that you have to drink more water to stay in shape. Keep reading this blog and find out why drinking more water.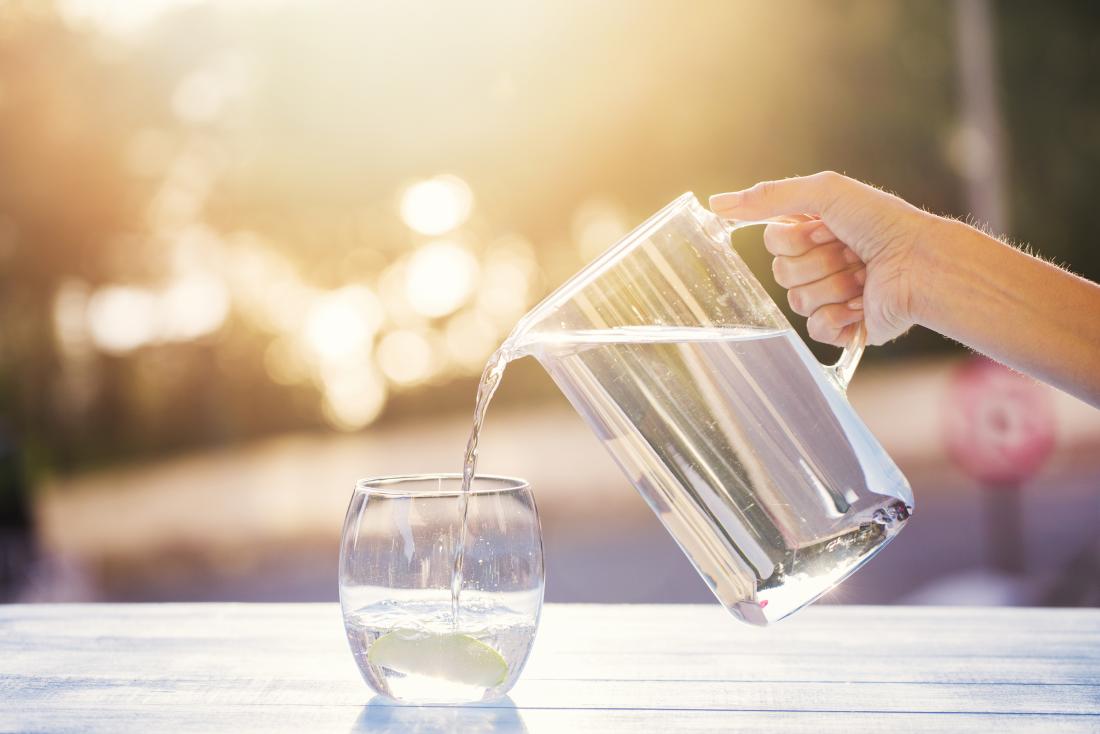 Fact: our bodies are made up of more than half of water.
In order to function properly, you must therefore also get enough water. Water serves as a building material, solvent, it helps you with the removal of waste products and it regulates your body temperature.
In practice I notice that drinking enough water is a challenge. Against all odds, some glasses of water are drunk during the day, but 1500 to 200 milliliters is by no means achieved. Maybe if all those cups of coffee are counted, but unfortunately, you guessed it: we don't count those.
I therefore start almost every nutritional process with making sure that someone drinks enough water. But more importantly: I start to explain why water is so important, what dehydration can do to you and how you can find out that you are drinking too little.
Fact: the brain doesn't distinguish between hunger and thirst.
Hunger and thirst are regulated by the hypothalamus (a part of the brain). We only think of hunger more quickly than of thirst and that is why we eat first and then drink. So it is wise to drink a large glass of water first. If your hunger/thirst doesn't go away, it may be time to eat something.
WHAT CAUSES MOISTURE DEFICIENCY ?
1. Fatigue. Dehydration can cause fatigue and drowsiness, which can reduce daily activities and endurance during your workout.
2. The recovery of your muscle tissue slows down after training.
3. Low blood pressure. Low blood pressure in turn also causes fatigue and dizziness (mainly when standing up too quickly).
4. Your skin dries out and therefore feels tight. This causes skin aging faster.
5. Headaches! Too little fluid can cause the brain to temporarily shrink, causing it to separate from the skull. In addition to headaches, this can also cause other complaints, such as poor concentration, a bad memory, a negative mood and you can be less alert.
Fact: you can tell by the color of your urine whether you have drunk enough water.
The lighter your urine is more water you drank. If your urine is dark yellow, then you know that you really need to drink a little more water.
We Conclude with a Tip, Because How Can You Easily Drink More Water ?

Link drinking water to one or more events during your day. For example, drink one bottle of water (about half a liter) as soon as you get up, the next bottle of water during your coffee breaks and the last when you drive home or are cooking. Preferably you drink a larger amount in one go (also called bulk drinking) and not small sips throughout the day. In addition, it is much better for your body and digestion not to drink during or right after eating, but well before or well after eating.
Note :
Exaggerating is also a profession of course; you really don't need to drink more than two liters of water a day, unless you have been exercising intensively or if you lose a lot of fluids due to the heat. Keep Drinking, Stay Safe and Healthy !!