Due to the corona crisis, we are instructed to stay at home as much as possible. It may be quite a challenge to get through a longer period of home insulation, especially if several people live in one house. With the following tips you can keep a cool head as a family in the coming period.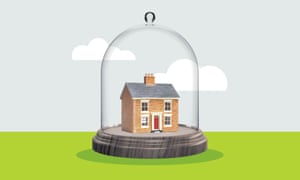 According to studies, three basic psychological needs can be disturbed by living in isolation for a while. These needs are autonomy, commitment and ability.
Routine
Do you have children over the age of three? Then make a schedule If you make good agreements, rhythm and structure contribute to stability and rest. Let the children think along with the schedule, this gives them autonomy. As a family you do not have to follow the schedule very strictly, because this can actually infringe on their autonomy.
Move
Home isolation does not have to go hand in hand with just sitting still. Exercise is always good for every family member. Schedule exercise moments, play an active indoor game, take a daily dance quarter or let the kids play in the garden or on the balcony. 
Get satisfaction from other things
Some people no longer feel satisfied when they no longer have a full working day. Because competence is an important part of your basic needs, you can choose to get satisfaction from helping and supporting your children. It is a great achievement for the society to ensure that the virus does not spread as quickly. Completing fewer work tasks, but supporting your children, is an important part of the bigger picture. You can be proud of that.
Take a rest
During home isolation, everyone needs their moments of rest. Think of ways in which you can show each other that you don't want to be disturbed; think of certain areas where someone can take a break in peace or put on headphones that indicate that you do not want to be disturbed. Also give your mind some rest, and do not search all day for news about the corona virus, this can be mentally stressful.
Ask for help
It is important to ask for help if you find that you can no longer cope. Do not hesitate to knock on the door for psychological help, digital help can work just as well as a physical consultation.
Enjoy your home isolation. Make it the best time
The Caribbean Blog Authority