JUMP IN AND READ THIS . . .
Know yourself

If you want to get what you want, you first have to know what you want.
Many people have no idea what they really want.
Too busy scrolling, running and clicking.
By definition, if you don't know what you want, you can never get what you want.
Because even if you had what you really long for, you wouldn't recognize it as such.
Think of the entrepreneur with a laptop on his lap.
Working hard until late at night.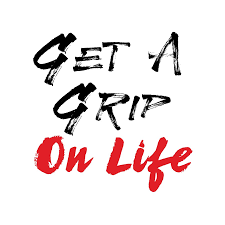 So that one day there.
Time is for the other.
The other one who is now staring glassily ahead.
Next to that entrepreneur on the couch.
Who is so busy with that screen.
And has no eye for the other.
Make it measurable
As soon as you know what you really want (that's less than you think) you have to break that life mission into concrete goals.
Specific.
A word I like to use.
In a world where I see more and more people using more and more vague language.
The benefit of vague language: Vague goals.
The advantage of vague goals: It is not clear that you will not achieve them.
The advantage of being unclear about not controlling your shit: less pain.
The advantage of less pain: No incentive to change anything.
And so everything remains as it is.
The result of the above cycle: Anesthesia for the pain that you feel that you are not living the way you want to live.
I wish you pain if you don't live the way you want to live now.
So that you can do something about it.
Now it's still possible.
Levers!
If you have made your goals concrete, you want to look for the leverage for each goal:
That one thing that takes care of almost all the results.
Remember: Sometimes you have to do one thing right and the rest changes along with it.

If you want to live a healthier life, you can buy the most expensive supplements, worry about what material your yoga mat is made of and how many degrees the perfect angle is for your shoulder press and hardly achieve results. Or you don't worry about anything and only focus on one thing: eating 500 grams of vegetables every day (leverage).
And you will notice that everything starts to improve positively. From your appearance to your energy, injuries and emotions.
Break up and schedule
You then break that lever down into small concrete tasks and processes.
And after all, you plan it in your agenda with a start and end time.
Dream big and blurry.
Plan small and concrete.
I have gone through the above process for you on the four most important pillars of life:
• Vitality
• Power
• Link
• Trust
Getting a grip on your life before you die is simple and cheap.
As long as you use the right structure and always keep refining.
Join the winning minority.
Be the antivirus and break through