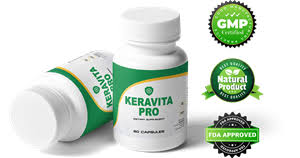 This article explains Noel M. Tichy 's concept of managing strategic change in a practical way. After reading you'll understand the fundamentals of this powerful change management tool .
What is Strategic Change Management
Strategic change involves critical implementations for companies trying to improve their competitiveness in the marketplace. It can be viewed as long-term projection decisions that are critically evaluated. Therefore, strategic change is about carefully examining various internal and external factors to make the right decisions.
Managing strategic change takes place during the implementation of the change. Noel M. Tichy , an American management consultant, educator and author of many books and wrote "Managing Strategic Change." In this book, Tichy refers to managing strategic change through implementation of the TPC model. TPC stands for technical, political and cultural dynamics.
Tichy, the founder of the TPC model, argues that companies need to analyze the dynamics mentioned above if organizations want to manage strategic change. As a result of the evaluation of the technical, political and cultural dynamics of an organization, there is a good chance that companies will be able to answer strategic change-related questions, such as questions related to the industry in which the company operates and the values of employees.
Managing strategic change generally focuses on identifying organizational problems and challenges and identifying how they can be impacted so that the business benefits in the future. The dynamics identified by Tichy are interrelated, which are explained in more detail in the next section.
TPC Model of Managing Strategic Change
As explained earlier, managing strategic change can become successful through the integration of technical, political and cultural dynamics.
Technical dynamics
This dynamic of managing strategic change focuses on organizational structure and product portfolio issues. For example, increased global competition has made it easier for companies to learn and copy innovations. The result of global learning is that the demand for qualitative and competitively priced products is increasing. Companies that fail to keep up with industry developments need to recognize the need to change.
In addition to only product-related aspects, the technical dynamics of managing strategic change also focus on different organizational strategies. For example, after an internal evaluation of profitability, a company can determine that it focuses on a specific target group is not profitable. It can serve as an indicator to change the company's strategic direction.

Political dynamics

The political dynamics of managing strategic change is an essential factor to evaluate. From a business perspective, this means applying resources to influence current and future political decisions. In addition, the political element is important because it often deals with pressures related to macro perspective problems.


Cultural dynamics
The cultural factor of managing strategic change generally focuses on norms and values that have not yet been discussed internally in the organization. Another view of cultural dynamics is to see the factor as external pressure for change due to different or changing values and beliefs of society. This external pressure to change may be related, for example, to equal employment opportunities that typically lead to a more diverse workforce.


Although the technical, political and cultural dynamics are factors that must be evaluated separately, the dynamics can influence each other according to Tichy. From a business perspective, companies should assess which element of the TPC model visualizes the most important development. The dynamics with the most development can be a trigger for change. However, this is easier said than done because all dynamics also bring a lot of uncertainty when it comes to how a factor might develop over time.
Companies must constantly evaluate and re-evaluate technical, political and cultural dynamics, as they represent the context from which the organization could change course and prioritize work.
Taken together, the dynamics represent problems that will come and go. Solving these problems may not be realistic, but companies are constantly dealing with these dynamics.
Managing strategic change
To manage strategic change, it is first essential to understand an organizational structure. Tichy refers to an organization as an organization made up of social objects.
The social objects are the employees of an organization who interact and do the following: the employees integrate different technical, political and cultural approaches, the employees focus on useful challenging questions, and help the employees implement change. The employees are therefore interconnected and play a vital role in managing strategic change as the workforce enables the flow of goods and services and shares knowledge with each other.

Using the TPC model can be useful for identifying the need for change, but it is also useful for managing strategic change. The TPC model can be used in conjunction with a network model, a model. Tichy's network model comprises the subsequent elements: input, mission and vision, tasks, formal network, organizational processes, informal networks and output. They are all briefly explained below.

Input
Understanding the history of the organization is essential to managing strategic change. Therefore, the input focuses on how the business has developed over time. It refers to any input from the company that has contributed to a company's reputation. It is essential because a company's history largely determines the company's future course.

Mission and vision
Managing strategic change can only be successful if the company manages to communicate business messages consistently. Since the mission and vision of an organization is often the reason a company is founded, strategic decisions related to change must integrate the organisation's raison d'être into the decisions. Companies also have to decide which resources can be allocated and to what extent they will be allocated.

Tasks
Tasks refer to all concrete activities that must be performed to achieve the organizational goals. It also addresses how the activities should be carried out, and thus the technologies needed to successfully achieve organizational goals. Identifying concrete tasks and required technologies provides a degree of certainty for the employees. Moreover, it contributes to a smooth flow of operational processes.

Formal network
Managing strategic change involves formal understanding of the tasks to be performed by each function. It allows for formal differentiation at different levels of the organization. For example, differentiation can be based on function, geography and production.
Organizational processes

Managing strategic change can become successful with the implementation of different processes. These methods can be related to communication, management and even employee benefits. An important element of organizational processes is communication with internal supporters.
Informal networks

Informal networks refer to the interactivity between company employees. Employees share experiences and learn about the company's mission and strategies. These interactions are necessary for the successful management of strategic change.

Output
The term output refers to the various goals that companies have. These goals all have different functions and can affect the extent to which other goals are achieved.

A final word on managing strategic change
Managing strategic change is claimed to technical, political and cultural dynamics. These represent the primary systems and must be fully understood to understand the basic idea of an organization and the basic idea of strategic change. Since the technical dynamics can be easily explored thanks to the availability of data, the political element focuses on the level of power of organizations and the cultural element changes through the development of new norms, values and attitudes.
All dynamics require continuous evaluation to manage strategic change.
According to Tichy, the organization should be seen as a system in which the aforementioned elements function as one. Overall, identifying the need for change and managing strategic change becomes easier because of the increased power of the force behind the change.
Click to read the following article titled:
What is The Power Transactional Stress Model